Family operated servicing
Brisbane for over 35 years.
Don't void your manufacturer's warranty!
Fill out this form and we'll contact you shortly.
Fill out this form and we'll contact you shortly.
A&J Electrical & Air Conditioning
Family operated since 1983
We are a family owned and operated electrical contracting and air conditioning business, servicing Brisbane and surrounding areas 24/7 since 1983. The business is operated and owned by Allan and Janelle Miller.
Volunteer Work in Vanuatu since 1996
Apprentices: 36 years we have trained large numbers of apprentices
Survey customer rating is between 8 and 10 out of 10
Mandarin Speaking Staff Available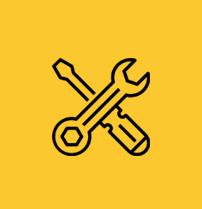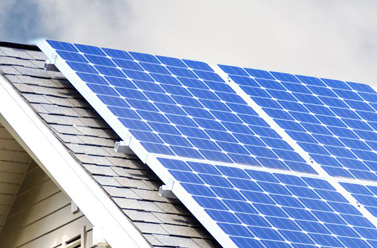 Electric & Solar hot water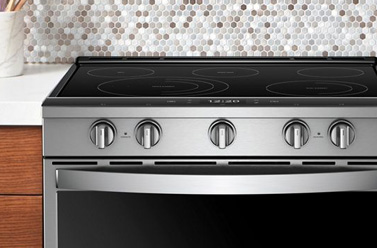 "A & J Electrical have been host employers for many of our students since 2008. With over 40 young people accessing their worksite and completing electrical placements. As a recognised employer within our community, Janelle has graciously given of her time to talk with students and parents about electrical apprenticeships. Recently Janelle spoke at our employer evening at Shailer Park SHS to bring to light the real world of work in this field. 
We want to thank both Allen and Janelle for their continued support of our students and for the valuable contribution they make to work experience. Thanks Allen and Janelle."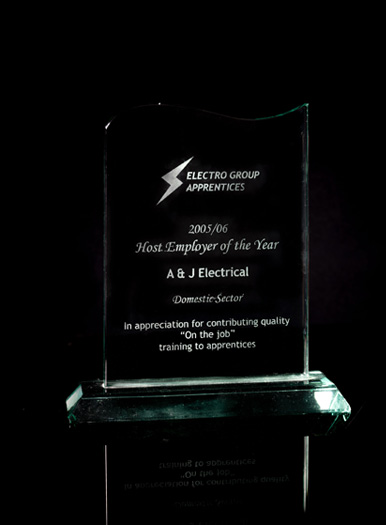 Hi there
I paid your account this morning. Just want to say we are very delighted with the outcome. Also very pleased with your team very helpful and professional.

Thank you very much
Thank you so much,

We have paid his today and as usual, very happy with your service 😊
Thank you for the great customer service. Janelle and Tyler were so professional, polite and helpful. The invoice has been paid in full.

Thanks so much
Thanks very much for sorting my job out so quickly and so well. I was very impressed with Tyler and Anthony and am extremely happy with the work.
I'm very happy with your service,. The 2 Electricians, I guess one was and apprentice were excellent. They get a score of 10/10. For efficient work. Cleaning up any mess and taking my old oven to the dump.

Can I call you and pay this over the phone with my card?

Ya! This 80 year old still can do things like this. So proud of me. Lots in my village go to the post office to pay their bills. Thankyou so much for your swift service. I'll enjoy cooking on the weekend. I'm Very happy.
I hope you received my voicemail saying how efficient and polite both Mitchell & Ryan were.

I am VERY pleased with their service and your costing for the job.

I will highly recommend you.
All done Janelle – thank you so much. If you could email to me the invoice with your banking details and I will settle it immediately.

Thank you again for your meticulously work ethic and help – we really appreciated all that you have advised us.

PS – Thank you to Mitch for his fastidious work and information that he provided us with. Fantastic tradesman who has a great energy and demeanour.
Thankyou so much for installing Mum's air conditioner.
I know this is your busy period and am grateful that it has now been completed. You have a wonderful team that are always professional and efficient. Mum had a difficult day with her back on the day of the installation and true to form – your team were their usual wonderful and supportive selves. Thank you and have a wonderful Christmas and New year with your families and we wish all of you health and happiness in the year ahead.
The installers were great - particularly the younger one - so polite and attentive to detail. Great assets to your company both of them.
Really happy, good and professional tradesmen 10/10
They did excellent, very impressed. Mitch was asking all the right questions to make sure he was doing the work exactly how we wanted 10/10
Hi A&J Electrical Thank you very much to Rod & Tom for their time this morning. I am confirming that we have paid invoice 33552
Thank you, I have processed payment to your account.
Absolutely nothing bad to say, loved it and very happy with what was done.
Brilliant as always, nothing bad to say, the work is perfect.
Job was great, kept me up to date about everything and the standard of work was really good.
Job was done excellently, workers were on time and overall was great.
I am not sure what that is but weirdly I just went to press the button and the oven has turned on. Weird!! After not turning on for a few weeks. Sorry. Thanks Kate.
I'd like to express my thanks to you and Mitchell for the organisation of my smoke detectors and additional data and power points last month at my home. The whole process was seamless, from enquiry, quote and completion of the job. Mitchell was very accommodating with answering all my questions both at the time of the onsite quote and during the installation. The work was carried out in the timeframes given and all facets of the interconnecting smoke detectors was explained to me at the time. I am more than happy to recommend A&J Electrical to anyone needing prompt, professional and customer focused service.
At our company, SCIPS (School Community Industry Partnership Service) Janelle and the team have continually supported our students seeking work experience in the Electrical field. A&J Electrical have worked with SCIPS since 2008 and have hosted 42 students during that time in week long work experience programs. The students who have attended have had the privilege of working with a family based business who have a passion for supporting young people keen to work in the electrical industry. As a precursor to work experience and in preparing students for the world of work, SCIPS has been hosting in school work readiness programs, Project ACE. ACE (Act Connect Empower) has utilised Janelle's knowledge and passion for her work and industry to speak with students keen to learn more about the industry in a focused group setting. When COVID-19 prevented students and businesses connecting through work experience, Janelle took up the challenge and joined with SCIPS and other like-minded industry leaders to come to the schools to share their industry insights. We have been lucky enough to have Janelle attend four sessions with us at Project ACE and the students have gained first hand industry knowledge. SCIPS cannot thank Janelle enough for her and A&J Electricals' support of our students and programs.
We can't thank you enough for the prompt and friendly service we received! Being new to the area we tried A&J after recommendations on the Wishart community face book page and we will definitely use you guys again.
I also wanted to say I was very impressed with the men who came to do the job - they were efficient, friendly and did a great job. Much appreciated!
Connected with A & J Electrical and Air Conditioning through hipages.com.au and we have confirmed that they would recommend them.
Quick response both electronic and person to person as well as timely site visit and very competent, friendly service. Quote was not requested or required.
Work requested was done professionally and within cost
Connected with A & J Electrical and Air Conditioning through hipages.com.au and we have confirmed that they would recommend them
Amazing service by Janelle. Organised the electricians and plumber and all fixed within 24 hours. Friendly and would highly recommend this company
Connected with A & J Electrical and Air Conditioning through hipages.com.au and we have confirmed that they would recommend them
Thanks to Mitchell, he is a great. Great person to represent your company. Great Customer Skills, easy to talk to, has great outlook, always pleasant.
Thanks so much. Rod and Anthony were great this morning
Thanks. Paid by bank transfer just now. Rod was an excellent electrician. Excellent service by Mitch, very pleasant
I've never had aircon when working at home, but finally had some installed four months ago. I've just turned on it on for the first time. It does feel a tad premature for October, but it is 32 degrees. Now I don't want to leave the room for the rest of the day - should have brought supplies in here! Thanks A & J Electrical & Air Conditioning Services!!!
I've had A&J do work at my home over the last few months and super happy with their work and cost. Very reliable. 👌👍
Regards, Janelle
Thank you for your service, Rod was lovely.